'Oh to be in England' by Frank Letch, the County Councillor for Crediton
Monday 11th April 2022 8:14 am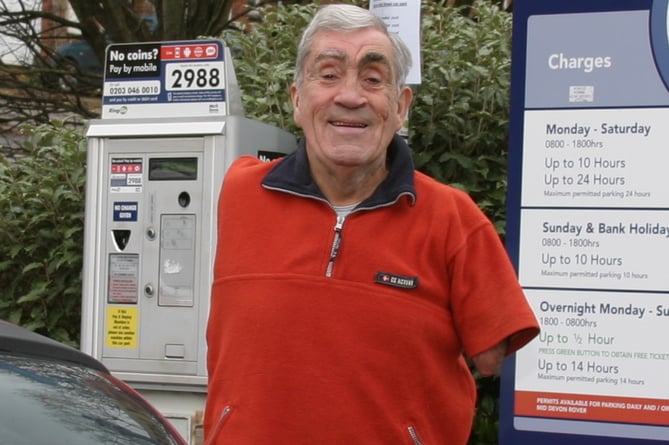 Frank Letch, the County Councillor for Crediton. AQ 0222
(Alan Quick, Crediton Courier )
Subscribe newsletter
Subscribe to our email and get updates right in your inbox.
IT was Robert Browning who wrote that wonderful poem entitled "Oh to be in England now that April's there".
As we look out of our windows and see the bright sunshine and fluffy clouds, the trees and flowers in bloom which attract butterflies and birds it is easy to understand his enthusiasm for this wonderful months.
Unfortunately he did not receive council tax bills, new energy contracts and the other financial impacts that we are undergoing at the moment.
When you look at your council tax bill I'm sure you will see that it is in several parts and I'm going only to comment on the county council contribution as I am your county councillor.
The increase is 2.99 per cent, which is the maximum the council could ask for.
When we look at the budgets the main headlines that will interest local people are the fact that adult health and care has increased by 10.4 per cent, children's services by 10.8 per cent and highways by 0.4 per cent.
As most of the complaints I receive are about highways you understand my gasp at this last figure.
Although it is an increase in percentage terms with the increase in salaries, materials and fuel it really represents a decrease in potential expenditure.
For this reason I hope you will be understanding when I push as hard as I can on potholes, road conditions and traffic calming measures.
I was recently present at a briefing which looked at the amalgamation of the Northern Devon Healthcare NHS Trust and the Royal Devon and Exeter NHS Foundation Trust.
The combined services will be titled the Royal Devon University Healthcare NHS Foundation Trust! It was born on April 1.
This is quite a mouthful and we all hope that it will be effective.
We were told that at the moment there are more than 12,000 people who have been waiting more than 52 weeks for elective surgery.
Some 700 patients have been waiting for more than two years for elective surgery.
The new merging of the two services hopes that both these figures will come down over the next few years. This will be achieved by more targeted use of consultants and specialist healthcare.
I have begun my tour of surgeries. I would like to remind you all that the first Saturday of the month is in Crediton, the second in Cheriton Bishop and Yeoford, the third is in Copplestone and the final one is in Bow.
Comments
To leave a comment you need to create an account. |
All comments 0