Could you be a volunteer with Tedburn St Mary Football Club?
By 
Alan Quick
  |   Editorial Manager/Photojournalist   |
Monday 25th July 2022 6:30 am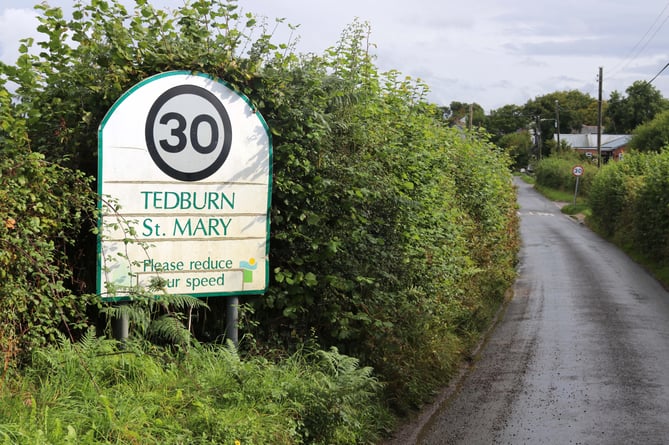 (Alan Quick, Crediton Courier )
Subscribe newsletter
Subscribe to our email and get updates right in your inbox.
TEDBURN St Mary Football Club is entering its centenary season and is on the lookout for new committee members and volunteers to help successfully take the club forward and build on the work undertaken over the years by previous and existing custodians.
A registered charity (No: 1095694), the club is responsible not only for the development of its football teams, which for the forthcoming season will include a Senior First and Second team and an Under 18's team, but for the care and development of its own grassed grounds consisting of two full-sized pitches and youth pitches able to host Under 12's and Under 8's football.
Situated in a beautiful rural site backing on to Fingle Glen Golf Club, the club has, in addition, its own changing room complex with facilities for spectator hospitality and a room which itself hosts local keep-fit groups, a spinning/knitting club as well as a summer holiday school for young children - whilst also acting as a meeting room for a variety of local organisations.
Dr. Rod Hawker, Club Chairman/Secretary, told the "Courier": "We are keen to recruit volunteers to assist us in our aims of furthering the club's development by retaining and protecting the quality of what we currently have and to be involved in the general development of the club.
"In particular we would be very keen to speak to anyone interested in the following roles:
"Football Club Secretary: Most of this work is now undertaken 'on-line' and for the moderately organised person is not all time-consuming.  A knowledge of football administration is helpful but not essential as help is available for anyone interested.  This position affords 'Trustee' status to the post-holder whose details will be lodged with the Charity Commission as a Trustee of the Charity.
"Grounds Maintenance Volunteers: We have one volunteer groundsman at present but the proper care of our land needs more hands.  Whilst the football pitches are prioritised for work there are many other tasks involved in keeping the periphery land tidy and safe. We have our own maintenance equipment etc but simply need more people to assist.
"There are no scheduled hours of work and we would be keen to discuss with anyone with an interest any particular role they feel they could fulfil for the club in caring for, and developing, the grounds.
"Club Bookings Secretary: In particular we need help in managing bookings for both our football pitches and clubhouse.  This may (or may not) include giving access to the facilities and securing after use.
"Regular users of the facilities do not require this service, but occasional users of the facilities will not have ready access to the grounds or other facilities.
"This role may best suit someone available during the day to receive occasional deliveries and servicing visits to the club.  This position affords 'Trustee' status to the post-holder whose details will be lodged with the Charity Commission as a Trustee of the Charity.
"Club Fund Raising Secretary: What we are able to do as a club depends entirely on the money available to us. We would benefit enormously from having one person focussed on developing an income stream of charitable donations and/or income deriving events, club bookings, etc.
"Any person appointed to this role will need to be able to demonstrate sound record keeping skills and preferably (although not essentially) a knowledge of Charity financing.
"This position affords 'Trustee' status to the post-holder whose details will be lodged with the Charity Commission as a Trustee of the Charity."
Dr Hawker said Tedburn St Mary Football Club has been run on very traditional charitable methods, utilising volunteers in the hope that the "family feel" of the organisation still retains some value for those wishing to support their community.
He added: "We hope that someone reading this will feel able to come forward and offer help, no matter how little, in order to help make safe the club for future generations."
Anyone  interested and wishing to make further enquiries should in the first instance contact Dr. Rod Hawker on telephone 07725 360609 or email: [email protected] .
Comments
To leave a comment you need to create an account. |
All comments 0