North Tawton made come back to win over Plymstock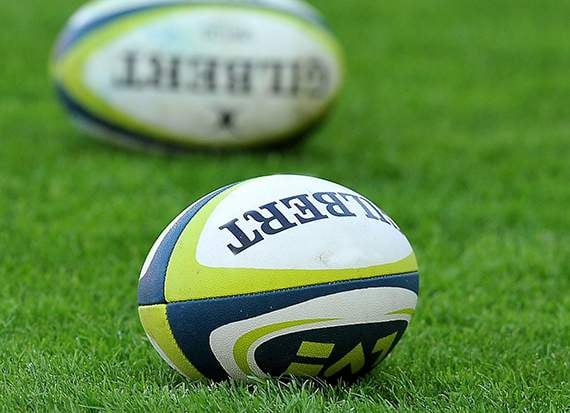 Subscribe newsletter
Subscribe to our email and get updates right in your inbox.
NORTH TAWTON 21 - PLYMSTOCK ALBION 17
PLYMSTOCK Albion led this match from two tries up at half-time right up to the 79th minute but with the last blow of the referee's whistle it was North Tawton who took the winning spoils with a late try giving all watching another great example of a North Tawton team that never give up and never know when they are beaten.
Plymstock arrived at Taw Meadow sitting in second place in the league and full of confidence going through their warm up routines looking every bit a team on form going for another away win the only problem they have is this is Taw Meadow and the home team see things differently.
The first 15 minutes or so it was nip and tuck, both teams trying out the others defence.
It was the away side who made the first breakthrough with a good try helped by some slipped tackles.
They went in front 0-5, no conversion.
From the re-start the Tawts are back on the attack, some good lines being run, giving the PAO plenty to defend against.
It was just the odd missed pass or dropped ball frustrating the home team's efforts.
The PAO had form and were well organised for their second try, again with no conversion added, it was 0-10.
It was twice as hard for the Tawts who now needed to score next or it could be too far to come back from.
We went to the oranges, the home side 10-0 down.
We started the second half with a bit of a shuffle around, North Tawton's Matty Dennis and Bill Sharp came off the bench, Jack Phare went back to scrum-half and it seemed to be "normal service resumed" the home team scoring next.
It was a blistering run from deep by Jordan Cornthwaite. He does take some stopping in top gear and with the kick by Gary Sizmur the Tawts were back in this match, the score 7-10.
You could feel the level of expectation rise around the ground with the home supporters full well knowing that with their tails up the Tawts are capable of anything.
Plymstock are too good a side to panic and they regrouped and got back on the front foot and started building some good attacks of their own.
Things were getting a bit feisty, coming to the boil on more than one occasion.
Much to the dismay of the Tawton faithful, PAO scored next, this time with the kick added and they stretched their lead to 7-17, the Tawts realising they will need something special now.
It was something special we got, fired up by this latest set back, North Tawton really got into top gear full on attack mode, all the attacking based on a sound belief in a well organised defence line and the pack giving a solid platform to work away form - hold on to your hats folks.
Some all involved power play rucks and mauls followed and it was hooker Matt Baker who got the last ball in hand from a push over try.
It was sweet for Matt who had had a few minutes to recover from a "knock" somewhere painful. With the kick added it was 14-17. Some were thinking losing a bonus point would be good right about now after being behind all match that would be good, forget that idea, the Tawts were going for it big time.
Taking the game to the visitors didn't mean that some well drilled defending still had to be done, some nervy moments shared by all with the Tawts interest at heart.
We got to the final play of the match and from inside their own half knowing the clock is ticking up, the clubhouse wing went to the backs, good passes going to hand slipping, some tired tackles and much to the joy of all Tawts players and supporters alike over goes Bill Sharp for the winning try, the kick by Gary Sizmur.
What a come back, what a win, 21-17.
If it carries on like this they will start charging admission money to get in.
Man of the Match was Rio Thomas, one of the new players starting to make his mark and claim for a regular start tomorrow, Saturday, December 14, away to old foes South Molton.
Comments
To leave a comment you need to create an account. |
All comments 0