Crediton RFC - the current situation and about the February 2017 victory over Tiverton
Friday 27th November 2020 8:31 am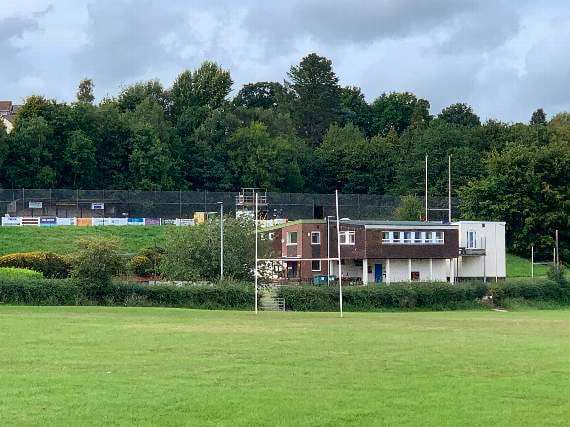 Subscribe newsletter
Subscribe to our email and get updates right in your inbox.
DESPITE the ever changing situation regarding Coronavirus, the grassroots Clubs are no nearer to playing than we were two months ago.
Whilst the disappointment will be understandable, the need to keep people safe and at the same time gain some control over this virus will be paramount.
We are of course in the region of the Country that has kept transmission levels lower than the national average. No doubt there are many contributory factors as to why this should be the case but I like to think that perhaps we are the most pragmatic and sensible lot in the UK!
We are of course fortunate that the professional end of the game has been given the go ahead and whilst it is a long way from normality, we do at least have some rugby to watch on the TV even if we do have to pay extra to view it. That said, it is still much cheaper than a visit to Sandy Park or Twickenham although the atmosphere is somewhat lost.
Over the past months, my "Courier" notes have been very much concentrated on the past, I have always found the history of the Club as interesting as the present, if not more so.
Although success was rather limited in terms of silverware won plus the fact that Crediton RFC came close to extinction on at least two occasions, two themes have been evident throughout the entire 143 years, firstly, the emphasis on youth has been visible since day one and secondly, teams of willing and hard working volunteers who have kept the Club going through good times and bad and without whom the Club would never have survived.
Having said all that, the game is of course all about the players, it is they who make any rugby Club.
Volunteers are there to support their efforts in the best way we can, that is why we all go to watch
them put the hours of midweek training into practice on a Saturday afternoon.
Over the years, I have watched and reported on many games and it is fair to say that I do have a few favourites and it is probably also fair to say that most involve victories and in particular those against Tiverton!
Without having to cast the mind back too far, February 2017 to be precise, we received a visit from our friends from over the hills for a Western Counties West league game.
The season had not gone particularly well for us and at the time we were languishing at the foot of the table with seven games remaining and 11 points behind Tiverton who were in 10th place.
Our first target was to overtake the two teams immediately above us, Wellington and Bude who were three and five points respectively, ahead of us. We had yet to play both of those sides at home and so there would always be hope but firstly we needed to start winning and this turned into one of those "If Carlsberg made…days!"
Tiverton arrived with a fairly settled side and in reasonably confident mood but also knowing that defeat, combined with other results on the day going against them, then they too could be dragged into the relegation battle.
The problem that both sides had faced was that since the New Year, Tiverton had won one game whilst we had not won any! As would be expected, games against Tiverton would always draw a big crowd and the February sunshine helped to swell the crowd even further.
Added to the ingredients was the referee, Chris Huff on an exchange from the USA, it would be interesting to see how he would cope with what was potentially a feisty local derby!
As to the game itself, well it started badly for us when Tivvy flanker Oli King who was in support of a three quarter move which began from deep, ended the move with a try in the corner, eight minutes gone and already a try down.
The buoyant mood of the Tiverton support improved even further whilst the thoughts of "Oh! not again" flooded through the mind of every Kirton follower.
Fortunately, the players did not allow that setback to disrupt their mindset, this was Tiverton after all, and we don't like losing to them was the attitude that, as spectators, we felt was running through the entire team.
It took 10 minutes for our response to produce points, a Mark Lee penalty kick deep into Tiverton territory followed by a catch and drive off the lineout and brother Josh was on-hand to get the touch down, Mark added the extras and we were away.
We began to dominate both territory and possession and it was no surprise when on the half-hour, another penalty to the corner followed by another catch and drive and this time Mark Nott grounding, Mark Lee added the extras plus a penalty on the stroke of half-time for an interval lead of 17 points to five.
The next score would be vital, if it came our way we could be at least three scores clear, if it went to Tivvy, well it would make for a nervy period for us all.
The question was answered soon after the restart when a well worked move involving forwards and backs ended with flanker Ben Wonnacott crashing over, and at 22-5 it looked like game over. However, there still remained one more target - the bonus point, the fourth try was important as every point would be important at the end of the season.
The arrival of that fourth try was not long in coming in fact five and six followed soon after courtesy of a quick-fire hat-trick from centre Jason Luff. The first on 50 minutes came from an excellent three quarter move which split the Tiverton defence and Luff was through a gap to score.
Eight minutes later and a touchline dash saw him clear and a score under the posts. On 70 minutes, with the Tivvy defence in disarray, Luff picked his way through for his third.
Mark Lee converted all three to confirm what was an emphatic victory. We were forced to play out the final 10 minutes with 13 men as the referee brandished a couple of yellow cards for high tackles and Tivvy did pull a try back with the last move of the game.
This was not the performance of a side rooted at the bottom of the league, had we shown this sort of form earlier in the season, who knows where we might have been. Fortunately, other results went in our favour, Bude lost 7-22 at home against Truro whilst Wellington lost 12-25 at home against Wadebridge and we were off the bottom slot.
The team on that day was; 15 Gareth Mason; 14 Devon Hosegood, 13 Jason Luff, 12 Chris Simpson, 11 Sam Harris; 10 Mark Lee, 9 Josh Lee; 1 Dan Manns, 2 Bobby Mogford, 3 Henry Gavin; 4 Cam Huxtable; 5 Andy Hawkes; 6 Ben Wonnacott, 7 Gavin Best, 8 Mark Nott with Phil Holmes, Matty Dayment and Jake Clarke on the bench.
Our friends at Tiverton took their defeat well and, whilst the rivalry between the two Clubs has always existed, it has always been of a friendly nature. We all have many friends over there and it is only for that 80-minute period that we are regarded as the enemy!
The final six games saw us win four and lose two, the defeat at Burnham was somewhat controversial but we did get a bonus point from it. Tiverton also had a good run in to the end of the season which they completed with 44 points.
For us the run in produced 25 points if we include the Tiverton game which more than doubled our tally from the previous 19 games but more importantly, we finished three points above Tivvy!
Historically, our first ever game with Tiverton was played on March 3, 1882 and we were soundly beaten 28-0, bearing in mind a try was valued at one point but if converted was valued at three points.
In total the two teams have met at First XV level on 218 occasions, with Tiverton ahead 100 to 96 in terms of victories with 22 games drawn. Honours are slightly in their favour. For interest, the table is the record for all teams against Tiverton.
Comments
To leave a comment you need to create an account. |
All comments 0