Sandford Cricket Club among local teams fearing relegation if results don't improve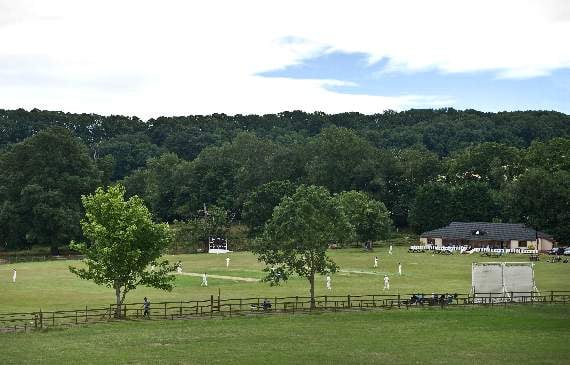 Subscribe newsletter
Subscribe to our email and get updates right in your inbox.
THERE are four teams in the Crediton area that play cricket on a Saturday in the Devon League and it looks a distinct possibility that all could be relegated at the end of the season.
It is such a shame to see the success of the Friday cricket evenings where resources are pooled and the budding stars of the future learn to play together only for these same youngsters to then eventually have to decide which club they may play for as they grow older.
It is not my place to comment on the survival chances of Shobrooke Park suffice to say that we all wish them well in their efforts to avoid relegation.
All teams have six matches to go before the end of the season and I believe that both Sandford teams need to win three of these to stay in their respective leagues.
The key to achieving this must be availability which has been a huge problem for the selection committee this season. I am in the fortunate position of watching the 2nd XI most Saturdays and I know first-hand that Shaun Hawkins has very rarely had a side that he would have expected.
Hopefully all players in the Club will rally round for the last six weeks of the season so that every effort can be made to get the right players out on to the field.
I would also hope that should the situation become impossible for the First Eleven then selection looks at the strength of the Second Eleven because the division they are currently in is the right one with the side that should be representing the Second Eleven.
Last weekend the First Eleven lost to Exeter by 66 runs.
With 10 overs of the Exeter innings left Sandford were well placed but once again an opposition batsmen was well placed and took advantage and helped himself to 150 not out in a total of 295 for three.
Four dropped catches didn't help Sandford's cause and neither did a dubious run out decision of Faisal Igbal when on 52.
There were five batsmen who topped 20 but no-one this season is going on to make that big score that many opposition batsmen get.
There was no further damage to the league position as the two teams closest to Sandford picked up similar number of points.
The Second Eleven has to learn quickly that all wickets are not like Sandford. Admittedly the dampness overnight did make the first couple of overs interesting but then the strength of the side was exposed as Sandford slipped from 120 for three to 153 all out.
Shaun Hawkins (53) and Dan Uren (36) carried on from the previous week and showed the wicket held few demons when scoring 65 in eight overs but once they were out there was no-one able to come in and build an innings.
Some rather disappointing fielding followed in addition to a straightforward chance being spilled early on allowing their top scorer a reprieve.
There were two wickets apiece for Shaun Fryett and Harvey Blake but all in all it was not a good day at the office with discipline standards also slipping.
This week's fixtures at Creedy Park:
Saturday, July 28: Second Eleven v Upottery, start 1.30pm.
Sunday, July 29: Ladies v Paignton , start 2pm.
Comments
To leave a comment you need to create an account. |
All comments 0