Views on the News - Attempted break-ins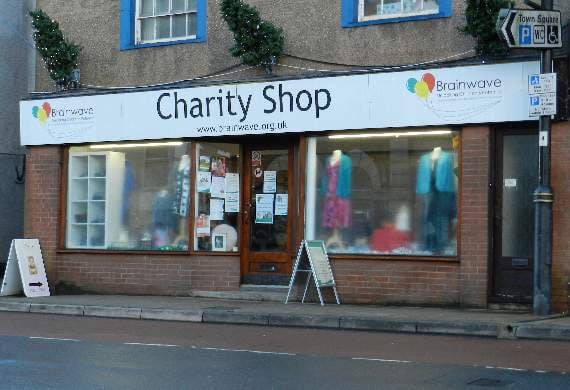 Subscribe newsletter
Subscribe to our email and get updates right in your inbox.
Attempted break-ins at Crediton Charity shops
THE story entitled "Crediton Businesses warned to be on guard after attempted break-ins at charity shops "appeared in the Courier on Friday, December 14, issue 1220.
Two attempted break-ins at charity shops in Crediton are being investigated by police officers in the town.
Both attempts for gain forced entry occurred in the early hours of Tuesday, December 11.
The front and back doors of the Brainwave charity shop, at 14 High Street, were damaged during the attempted burglary.
There was also an attempt to gain entry at the Hospiscare charity shop at 129 High Street
Fortunately, security had been greatly increased at both shops since last December when the town suffered a number of attempted break-ins.
The police have issued an Awareness Notice on social media asking all businesses to ensure their premises are secure and to remove any cash, and for everyone to remain vigilant and to report any suspicious activity immediately by calling 999.
Do you think more could be done to prevent burglaries in the town?
Please let me know your thoughts.
You can contact me at 102 High Street, Crediton EX17 3LF or email: [email protected] .
It can't be summarised in words - it's really inappropriate. All the staff work so hard in the charity shops. It's a real shame.
I think it's disgusting. It's not very good. What you have to ask yourself is if there was a police presence would it act as a deterrent? If there was a chance that a patrol car might go past would that be a deterrent? It's very sad.
What can you do? Of course there aren't many police about. It would be nice if the police could be on foot instead of in cars. When there used to be local police on foot they got to know everyone and people would talk to them and give them information, and it helped. We keep being asked to pay more in our council tax for the police and wouldn't mind if we could see that it helped.
Mr & Mrs Rowcliffe, Crediton
I feel that this person is obviously very desperate, there is a social aspect here that needs addressing. Substance abuse makes people do things that they wouldn't usually dream of. Because there is a lack of services to help people come off drugs it means that there is an increase in crime in order to fund their addiction. I'm not condoning or excusing their actions, but I feel that this isn't just so straightforward as an opportunist thief.
Comments
To leave a comment you need to create an account. |
All comments 0