A BOMB has been exploded on a building site on the Richard Huish College campus, in Taunton.
An Army bomb disposal team was called after contractors dug up the bomb in fields behind the college, which is closed for the school summer holidays.
The contractors were working on extending the college's rugby pitches when they unearthed the device.
The 'unexploded ordnance' was thought to have dated to the Second World War, when a house in nearby Eastleigh Road was destroyed in a German bombing raid.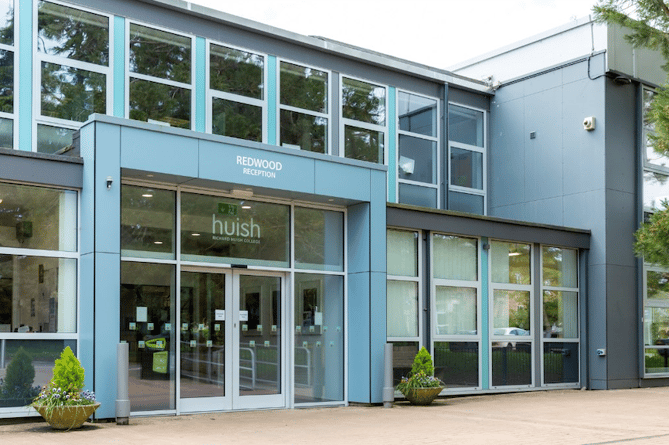 Richard Huish College, Taunton, entrance.
(Richard Huish College)
Police sealed off the area late on Thursday afternoon and waited for the arrival of a unit from the Army's Explosive Ordnance Disposal and Search Regiment.
The regiment is part of the Royal Logistic Corps and is the Army's specialist unit responsible for improvised explosive device and conventional munitions disposal.
The soldiers then carried out a controlled explosion to destroy the device late in the evening.
The sound of the explosion was heard across a large area of Taunton.