Rural broadband issues for remote education largely 'inadequate' in Chulmleigh area
By 
Alan Quick
  |   Editorial Manager/Photojournalist   |
Sunday 21st February 2021 11:33 am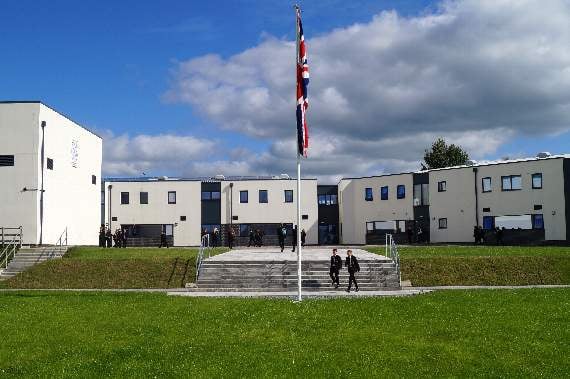 Chulmleigh Academy Trust.
()
Subscribe newsletter
Subscribe to our email and get updates right in your inbox.
EARLIER this month Chulmleigh College wrote to North Devon MP Selaine Saxby regarding the issues children face accessing remote education, when so many have such poor access to good internet provision.
The College carried out research in order to give evidence to the MP, which found that 169 or 77 per cent of the responders said that their internet access was inadequate.
Mr Michael Johnson, principal, said in a newsletter: "As requested, we have surveyed the parents and carers of Chulmleigh Academy Trust children to determine the quality and availability of broadband connectivity for our pupils to be able to effectively access remote education.
"We serve a vast area of approximately 200 square miles and schools within our Multi Academy Trust sit within North Devon, Torridge and Mid Devon constituencies.
"Our research and analysis are based on the recommended download speeds for a device to adequately access and engage with remote education.
"Recommended download speeds per household – web surfing, email, social networking, live streaming video (to include access to remote learning):
"Number of Recommended Download devices Speed
More than 5 150 to 200 Mbps
100-200 Mbps is considered to be good."
The data collected included an overview of the postal codes of the parents and carers and indicated the many areas with shockingly low speeds which were too slow for any education purposes for the children.
Mr Johnson continued in his newsletter report: "We have redacted the personal details and provided the overview to Selaine Saxby MP as requested.
"As previously discussed, you will see the severe disparity of service and accessibility that our families and young people experience.
"This acts as a significant disadvantage across many aspects of family life and furthermore creates a greater divide for the young people we serve.
"We have forwarded this data to Selaine Saxby and hope that she will let us know about any plans to address this. "Broadband is a utility and this is a community issue of great importance."
In a statement he added: "We recognise that now is not the time to make waves about Broadband. We're all concentrating on providing the best service we can at this difficult time, however the pandemic has illustrated that some of the local broadband is not much better than tying string to paper cups.
"When this is over, I hope the Government can pay attention to making our area a better place by making good broadband accessible so young people and families can access this utility properly."
Comments
To leave a comment you need to create an account. |
All comments 0