Letter: War in Europe - why not use Crediton Parish Church as a shelter for refugees?
Friday 18th March 2022 4:29 pm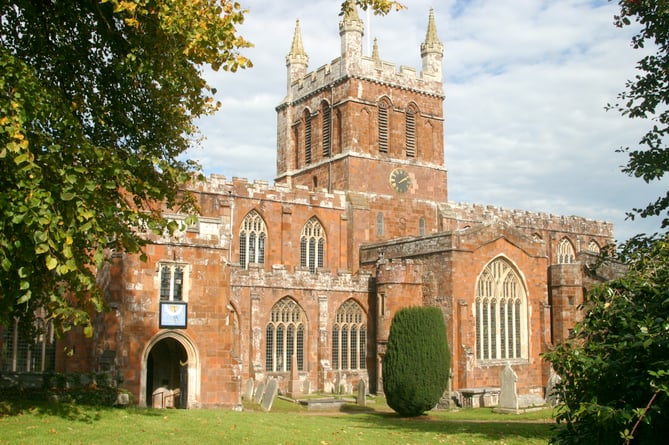 Crediton Parish Church. Should it be used to house refugees from Ukraine? AQ 4413
(Alan Quick, Crediton Courier )
Subscribe newsletter
Subscribe to our email and get updates right in your inbox.
REVEREND Tregenza ("Courier", March 4) has drawn attention to the need for sustained funding for Holy Cross Parish Church, and the church's treasurer Glenda Hills reminds us that "Crediton Parish Church belongs to the people of Crediton".
This last statement is literally true.
It is extremely unusual for a parish church to be the property of its community rather than owned by the Church of England but, ever since its purchase from King Henry VIII in the 16th century, Crediton's parish church has been in the hands of a board of Governors who appoint their members from within the local community, and run the church on behalf of Crediton's residents.
In the likely event of local districts being asked to support those fleeing conflict in the Ukraine, would the Crediton community wish the church's Governors to temporarily re-purpose both church and the Boniface Centre to provide shelter and support to some of the many escaping families?
Holy Cross church could provide a practical focus for those in Crediton and perhaps all of Mid Devon wishing to help displaced families in terrible circumstances.
Rev Tregenza goes on to mention the story of the Good Samaritan: here is Crediton's opportunity to be that assistant to strangers in their hour of need. Where Crediton leads, perhaps the Church of England will follow.
As well as being a significant act of charity, the employment of church and facilities for this vital purpose could benefit Holy Cross church in more material ways.
Such an act on behalf of our community might well galvanise a wider section of the population to recognise the town's most important heritage asset, and become involved in that appeal for on-going funding that Rev Tregenza is urgently calling for.
• What do you think of Paul's suggestion?  Share your views with fellow Courier readers.  Send a letter to The Editorial Manager, Crediton Courier, 102 High Street, Crediton EX17 3LF.  Alternatively, email [email protected] .  Please include your name and address and a daytime telephone number.
Comments
To leave a comment you need to create an account. |
All comments 0