'Isca Voices' returning to sing at Crediton Parish Church on April 2
By 
Alan Quick
  |   Editorial Manager/Photojournalist   |
Saturday 5th March 2022 11:50 am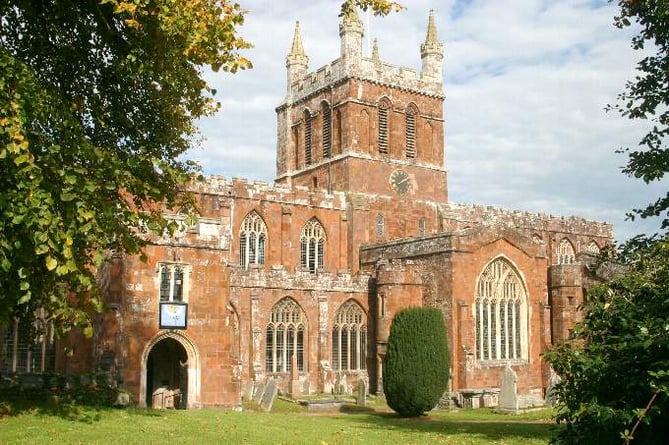 Crediton Parish Church. AQ 4413
Subscribe newsletter
Subscribe to our email and get updates right in your inbox.
CREDITON Parish Church Music Foundation is thrilled to announce that Isca Voices will be returning to sing at Holy Cross, Crediton, under the direction of Stephen Tanner, on Saturday, April 2.
The concert will be the first that the charity has been able to put on for nearly three years because of the Covid-19 pandemic.
The Crediton Parish Church Music Endowment Fund was established in 2009 by The Prebendary Nigel Guthrie, Crediton's previous vicar, to give awards, by way of grants to the choristers and musicians connected with Holy Cross.
The last recipients were Dominic Hemmings, and Joshua and Esther Lobb.
It can be awarded more than once to further enhance the musical education of all ages to encourage them with instrumental or singing lessons.
The fund was also established to help pay for existing or newly established choral and organ scholarships and to supplement Parochial Church Council expenditure on staff salaries.
Penny Pearkes, honorary secretary of the Music Foundation, said that the Foundation was recently delighted that it was able to help with the appointment of the Church's new Director of Music, Jonathan Rawles.
She added that the Foundation and Church look forward to benefitting from his youthful exuberance.
She explained: "Crediton Parish Church Choir is already enjoying his nicely strict instruction and they will be visiting Exeter and Gloucester Cathedrals to sing later this year.
"If there are any members or parents of our musical community who wish to put someone forward for a grant from the Endowment Fund please forward an application in June which will be considered by the Trustees for approval.
"At our last meeting, the Chairman, Robin Thomas read out a section from an obituary about internationally renowned organ recitalist, composer and former Master of Music at York Minster, Dr Francis Jackson CBE, who had died at the age of 104.
"He had started out as a schoolboy chorister in 1929. The Chairman commented that you never know how our grants and support could influence the future generation."
Isca Voices are former Girl Choristers from Exeter Cathedral and they have recently been successful in registering as a charity with the purpose of advancing the choir members' musical education and bringing their music to the local communities for everyone to enjoy.
Isca Voices do workshops and recordings and their CD will be on sale after the Crediton concert on April 2.
The concert will begin at 3pm and all are welcome.
There will be tea and cake in the Boniface Centre afterwards included in the £8 ticket. The Music Foundation is encouraging youngsters to attend, with free tickets for the Under 12's.
To book tickets for the concert, text Penny Pearkes on 07850 441 920.
Comments
To leave a comment you need to create an account. |
All comments 0