Average speed cameras proposal for Newton St Cyres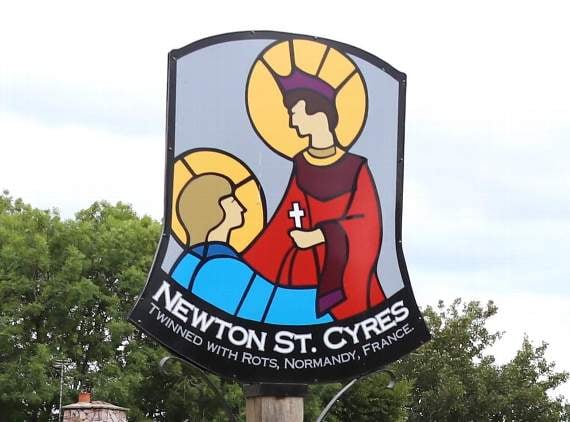 Subscribe newsletter
Subscribe to our email and get updates right in your inbox.
THE June 4 meeting of Newton St Cyres Parish Council was held over "Zoom" and was attended by nine Councillors, the Parish Clerk and the Mid Devon District Councillor (Graeme Barnell).
• The NSC support group is still functioning although it has had few requests for help. If you need support please contact Cllr Damien Hodge on: [email protected] .
The NSC support group is part of the Devon Communities Support Hub. Cllr Hodge attended a recent meeting by "Zoom". Concerns were expressed that, although the level of Covid-19 in Devon is low, this may increase as people visit the beaches and countryside over the summer.
The NSC support group has also become aware that there are now "trace and test" scams in operation. The NHS "trace and test" scheme is completely free. You will not be asked for money or asked to hand over financial information.
• The old school site has now been cleared for sale by central government. Devon County Council is currently negotiating with a potential developer.
• There has been an increase in traffic speeding through the village during lockdown. A recent motorbike fatality at Hookway only highlights the problem on the A377 as a whole. It was decided to write to Devon County Council to request an update on the policy of installing average speed cameras on the A377.
• The council was asked to update its request for CIL funded projects. (This is funding for community projects provided by local developers.) It was decided to ask for average speed cameras to be considered as part of the request as well as funding for the Boniface Trail.
• The school hill footpath and the pavement around the bus stop opposite the old school are now very overgrown. It was decided to write again to Devon County Council to ask for these pavements to be cleared.
• Some of the local footpaths are now also quite overgrown. Cllr Steve Parker said that it was difficult to get contractors at present to do the job. He hoped to tackle the worst bits himself.
News from Mid Devon District Council
Non-essential shops will be able to open with suitable social distancing from June 15. MDDC is working with Crediton Town Council to support the businesses in Crediton.
News from Devon County Council
About 62 per cent of primary schools re-opened at the start of June with between 30-50 per cent of pupils returning in eligible year groups.
Household waste recycling centres re-opened on May 11. It advised that the public should only make essential visits. You must not visit if you or anyone in your family is displaying symptoms of Covid-19. Any payments on site will be done by credit or debit card only. The number of cars on site at one time will be strictly limited and due to social distancing rules, there will be no-one available to help with unloading.
Libraries are still closed but there are an increasing number of books available for e-readers.
The next meeting of the Parish Council will be on Thursday, July 2, at 7pm. Should any member of the public wish to attend, they should contact the chairman of the council, Jim Enright, on: [email protected] before 6pm on the day of the meeting. Alternatively, if members of the public wish issues to be raised in council meetings, they can contact councillors in the usual way.
Comments
To leave a comment you need to create an account. |
All comments 0