CREDITON Police are investigating who the culprit is behind a spate of graffiti which has appeared on numerous buildings, pavements and on the road along Crediton High Street.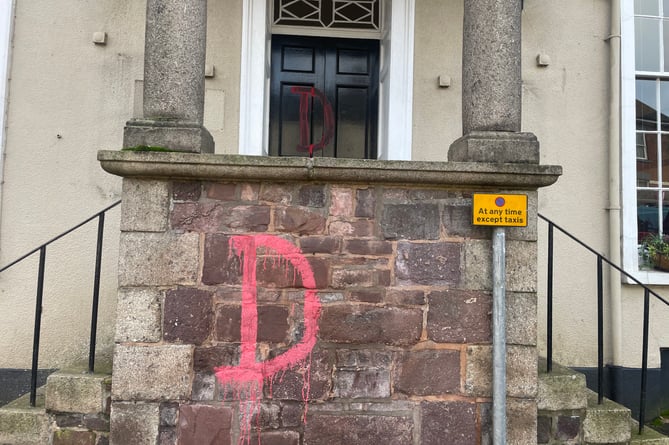 Graffiti at the now closed General Sir Redvers Buller pub. AQ 0574
(Alan Quick, Crediton Courier)
One local resident said on social media that she has cctv of a male at 3.50am this morning, Monday, November 20, who walked down the road, crossed the road and came back and painted the floor.
She said that he had a pot of paint and paintbrush.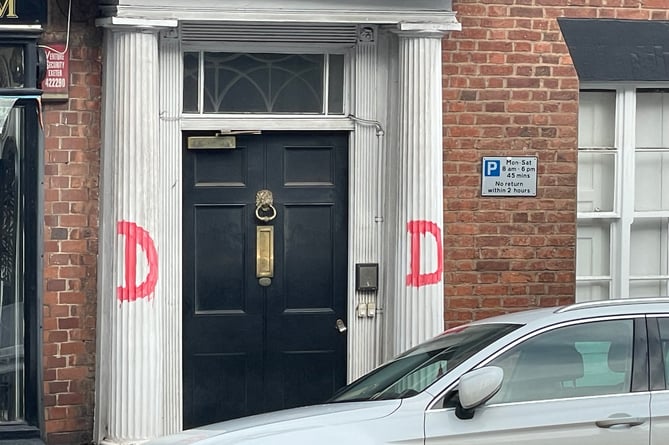 Graffiti on pillars at a private address in Crediton High Street. AQ 0575
(Alan Quick, Crediton Courier)
The town CCTV covers the whole of the High Street and Union Road area and it is expected that the culprit will be caught on this.
If you have CCTV or doorbell images, or you can help the police with their enquiries, please contact Crediton Police using the 101 number or via the website reporting service at: https://www.devon-cornwall.police.uk .