Crediton Rugby Club - Jeff Bowers - in his own words
Thursday 10th June 2021 6:13 am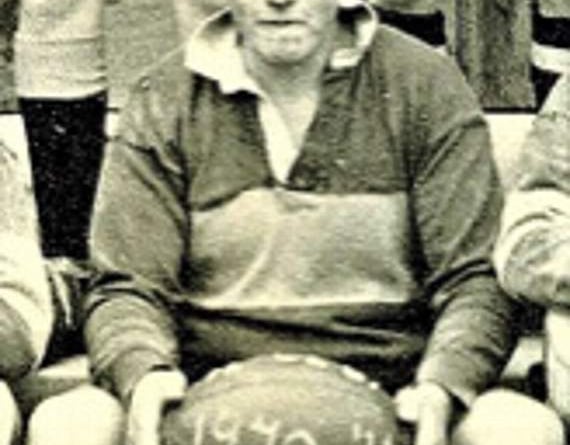 Subscribe newsletter
Subscribe to our email and get updates right in your inbox.
WE return to the theme of players and their memories and this week the spotlight is on Jeff Bowers whose involvement in the game spans 45 years, most of that time has been with Crediton.
Inevitably, with such a vast period of time to cover, Jeff's immediate thoughts were - where do I start?
In those circumstances, it is probably wise to start at the beginning. However, rather than using my words, today we will let Jeff tell his story in his own words:
"Recalling incidents from specific games all those years ago is always difficult with the passage of time although one of my earliest recollections was playing for Crediton Juniors (in those days we had no Colts as such so this was a combination of young players with the assistance of some older heads) against Okehampton.
Unfortunately, having received a blow of some sort, I was concussed. Apparently I played on but was nearly knocked out again by my own team mates as they told me I was becoming a real pain, constantly asking what the score was and who we were playing against!
The lads thought I was taking the mickey and were quickly losing their cool! Times have indeed changed since those days when a blow on the head signified the imminent arrival of a committee man with a bucket of cold water and a sponge. A quick shake of the head to get water out of the eyes and on we went.
The other early memory was playing in the front row for Crediton Seconds under the Captaincy of Royal Marine, Phil Sargeant and I was regularly being put up into the air by my opposing props.
The following game Phil had got hold of a set of RAF Wings which he formally presented to me prior to the game and I was made to stitch them onto my shorts for the remainder of the season. Needless to say this caused much interest and mickey taking and I soon sorted out my scrummage technique to save further embarrassment.
Rugby is a really special sport, a game where the physical confrontation plays a huge part and playing at either prop or hooker put me in direct contact with the opposition at scrum time and whilst there was the inevitable physical battle for 80 minutes, we always shared a few beers in the clubhouse afterwards. Long standing friendships were made and which in many cases remain to this day. Strong bonds were obviously also made with my own team mates, especially when the going got tough, and I have been privileged to have played alongside many great characters over the years.
Tours were always the highlight of the season and used to be the long standing tradition, whilst I was fortunate enough to go on many, there are three which stand out.
Jersey: This tour came early in my career and it is significant as it was the first flight that many of us had undertaken. Sitting on the end of the runway at Exeter Airport in an old Dakota aircraft that was rattling and vibrating incessantly made a lot of us start to have second thoughts, but as somebody quipped at the time, 'No turning back now boys'.
Hamelin, Germany: We travelled to Germany at the invitation of the Royal Engineers, staying in their barracks in Hamelin. Whilst the rugby was physical and competitive, as was to be expected against the Army, what stays with me is the hospitality we were all afforded by the Engineers during our stay. We had tours of the town which included an introduction to bratwurst sausages, and every mess was open to us, including the Officers Mess.
Amsterdam: The trip to Amsterdam was made by coach via The Hook Of Holland ferry and early on I was informed that I had been selected to play against A.A.C Amsterdam First XV the following day, alongside Steve Geatches and Rodney Matthews (aka Rooney!) in the front row. What Rooney and I were also told is that we would both be playing against the current Dutch International props, Rooney against Leo Haan and myself against Georg De Vreis. Saturday morning the three of us chilled out in the coffee bars of Amsterdam in preparation for the game and following kick off each of us more than held our own against strong opposition with the final result ending in a 4-4 draw. After the game Georg presented me with his club tie which I still have to this day and hopefully he still has my Creddy tie!
In my rugby career I have been accompanied in the front row by a number of different props and hookers but I shared the front row challenges with Rooney more than any other. Indeed on February 25, 2001, Steve Geatches and Clive Tonkin very kindly organised a testimonial game for the both of us to mark the 200th occasion we had propped in the same front row together. Some great memories with Rooney and needless to say we looked after many hookers during our time together, although they'll probably say it was them looking after us!!
Approaching the end of my playing career I made the decision to move to North Tawton RFC as I was not getting much game time at Crediton due to the number of players around at the time.
Coupled to this was the fact that I was working and living in Launceston at the time and my travel time would be greatly reduced. It was my intention to play Second team rugby at the Tawts but I was quickly put into their First team and latterly has the privilege of being voted Club Captain for a season.
It was whilst playing for Tawts that I received an invitation to play for Torrington RFC Presidents XV to mark the official opening of their new clubhouse. The game was refereed by Ed Morrison who six months earlier had refereed the 1995 World Cup Final in South Africa between South Africa and New Zealand, and had the previous week refereed the Barbarians v Australia at Twickenham.
I must say it was a bit surreal changing next to this guy given his history and also being told off by him during the game, but he was a really genuine character who went on to officially open the clubhouse at the end of the game.
It was at North Tawton that I began to get involved in coaching and had a very good mentor in Pete Hill.
After suffering broken ribs in a game at Plymouth and then a broken sternum during my return from injury, I decided it was time to retire from playing and at the age of 47 I knew that I had had a good innings and the next chapter of my rugby career began.
Having completed a couple of coaching courses I thought the transition from playing would be fairly straightforward but I soon learnt that was not to be the case. As part of my development, Pete asked me to take charge of a few sessions and I thought I had prepared well for the first one.
Having set out what I thought was a comprehensive session, within 45 minutes I had got to the end of my programme and I had 25 plus players asking what was next!! I would like to think that I improved with experience, at least my sessions lasted for the whole training period!
Prior to the start of the 2000/01 season I was asked to return to Crediton to look after the Second XV under Head Coach Bernie Blatchford.
That season proved to be very successful with the First Team winning the Western Counties League title and promotion, and the Second Team winning the Devon Merit Table 1 League, scoring a total of 1,429 points during the season which I don't think has been beaten.
The biggest satisfaction for me coaching the Seconds was to see the development of players. Every season we had players moving out of Colts rugby into Seniors and whilst the transition proved difficult for some, others excelled.
One such player was Morne Scheepers who thrived on the physicality of senior rugby and made an immediate impact. To see players like Morne move out of the Colts and progress through the Seconds up into the First XV made all the effort worthwhile and rewarding.
During the early part of the 2017/18 season I was asked to step up to assist the First XV in a more administrative role, and whilst it was a difficult decision to step away from the Seconds, I decided to make the step up.
To say it has been a bit of a roller coaster is an understatement! 2017/18 saw us in a relegation battle to stay in the Western Counties West League and survival hinged on the result of an away fixture v Torquay.
This was always going to be a tough fixture and Torquay brought back in several of their big guns to make it even tougher for us. However the whole squad stepped up massively and in injury time the guys got a push over try to win 19-22 retaining our Western Counties West League status.
The following season (2018/19) saw a complete reversal of form and confidence and after a strong league performance all season we finished as runners-up to Sidmouth in the league, missing out on the championship by two points.
This meant an away play off against the Western Counties North League runners-up, Midsomer Norton. We arrived there with a howling gale blowing. Once again the whole squad stepped up and in a hard fought game the Creddy lads snatched victory 15-19, much to the delight of all the travelling supporters, to gain promotion into the South West 1 West League for the 2019/20 season, a tremendous performance bearing in mind that 12 months earlier we were fighting off relegation.
We knew that our entry into Level 6 tier rugby for the 2019/20 was always going to be a steep learning curve and experience, especially as it's the highest level of rugby that the majority of the squad have ever played.
Fortunately before Covid-19 curtailed the season the lads had done enough to maintain their South West 1 West status and we now look forward to the 2021/22 season when hopefully normality will return!"
Jeff has previously been recorded as one of the 500 Club, his first appearance for the Club in the 1967-68 season.
He went on to play 538 games in total for Crediton before hanging up his boots in 1992-93, with the exception of the 200th game with Rodney Matthews in 2001. A remarkable record for a very loyal Clubman.
Comments
To leave a comment you need to create an account. |
All comments 0