Sandford Cricket Club's new ground is approved by MDDC
Monday 11th October 2021 5:30 am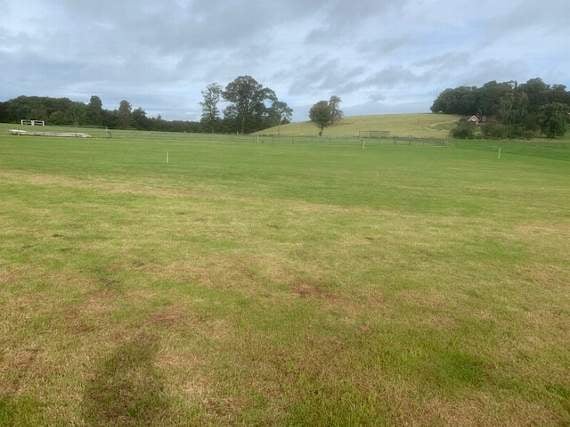 Mid Devon District Council has granted formal Planning Permission for a second ground at Sandford Cricket Club adjoining the existing ground.
Subscribe newsletter
Subscribe to our email and get updates right in your inbox.
SANDFORD Cricket Club is very pleased to announce that Mid Devon District Council (MDDC) has recently granted formal Planning Permission to our proposal for a second ground at Creedy Park, adjoining our existing ground.
Sandford Cricket Club had made this application a couple of months ago, and the Club would like to say a very big thank you to anyone who sent MDDC a letter of support for this project.
The Club is aware that this support was well received by MDDC, and greatly assisted in approving the application.
The approval of this new ground will ensure more cricket will be played at Creedy Park in the future.
It will benefit all forms of cricket at the club, but in particular eventually give a home ground for our Third XI. This team has just completed its first full league season in the Devon League.
It will also allow more home fixtures for our junior teams, who have to play some of their games away from Creedy Park because of fixture congestion on the existing ground.
We would like to thank Neil Maud, a club member, of Aspire Planning Solutions for the work he has put into this project, applying for the Planning Permission and completing the application on the Club's behalf.
We also are hugely grateful to the Cheriton family who have very close ties with the parish of Sandford and its community. They have been very keen from the outset to support the proposition and agreed that the club could lease an area of their land adjoining our main ground. We are extremely grateful to them.
Finally thank you to Mid Devon District Council for granting their permission for this project to proceed, and Sandford Parish Council for their support. We are very grateful for their guidance in helping to achieve a positive outcome on the Club's behalf.
In advising the "Courier's" readers of this latest development at Creedy Park, if any of its readers feel they can help the Club in any way in assisting with the development of this new ground, could they please contact either Chris (07970 827192) or Matt Theedom (07805 554636) advising them how they could assist.
If you can give support by offering your services for some of the manual work required during the forthcoming winter and next summer or offering the use of machinery, manual labour or passing on expertise and knowledge this would be gratefully received.
This project will of course be expensive, but one which is necessary for the longer-term future of the Club and will offer cricket to a wide audience throughout the community.
Comments
To leave a comment you need to create an account. |
All comments 0