This "charming" period cottage for sale dates back to the 1500s and was once a community hub. 
St Mary's Cottage, in Stockleigh English, is a Grade II listed home with origins in 1530 that was once a church house. 
The church house would have hosted community events such as church meetings and celebrations.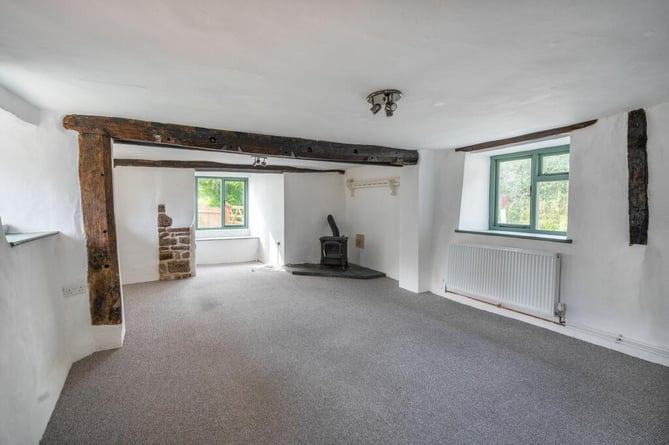 The main reception area.
(Helmores)
The building is plastered cob on rubble footings with a thatched roof and tall chimneys. 
Entering the property, there is a living room described as a "haven" of character, with exposed beams and an oil-burning stove.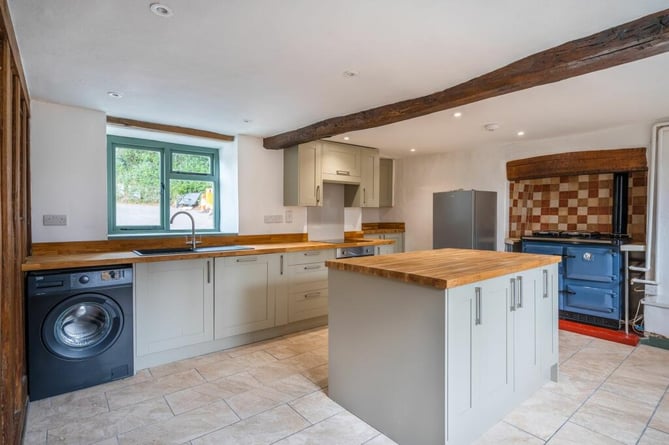 The kitchen area with a movable island.
(Helmores)
The hall leading through the ground floor retains 16th century end posts, and 17th century floors. 
Introducing modern features into the home is the kitchen and dining room, with a movable centre island, an integrated electric oven and a Rayburn cooker. 
Upstairs, there is a master bedroom with an en-suite bathroom, two further bedrooms, one with built-in storage, and a bathroom.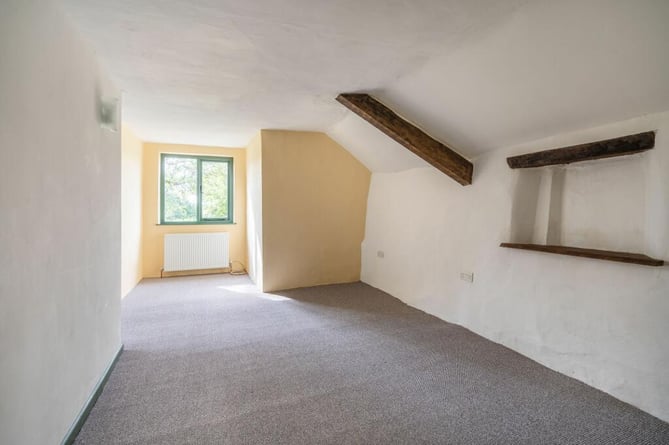 One of the home's three bedrooms.
(Helmores)
Outside, there are two garden areas, one of which is laid to lawn and the other being a blank canvas, with two sheds. 
The property is being sold by Helmores for a price of £425,000.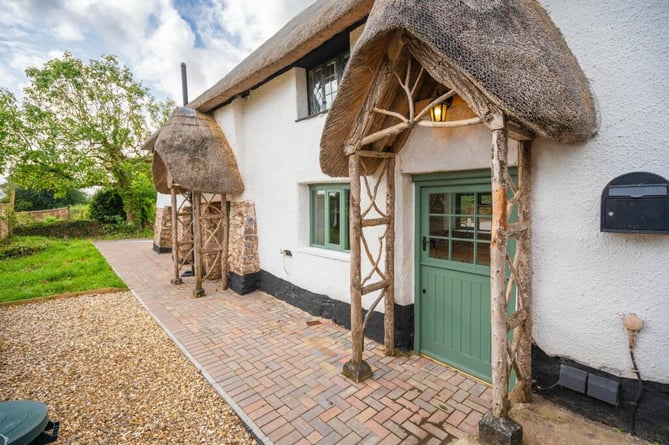 The property has two gardens and two thatched porch entrance doors.
(Helmores)
The agent said: "This cottage, with its origins dating back to 1530, encapsulates centuries of history and offers an unparalleled sense of charm. 
"The Grade II listed status is a testament to its historical significance, and every nook and cranny tells a story of the past. 
"From the moment you step inside, you'll be transported to a bygone era, where exposed beams and original features evoke a deep sense of nostalgia."