'Your vote is yours alone' – new campaign launched ahead of May elections to help prevent electoral fraud
By 
Alan Quick
  |   Editorial Manager/Photojournalist   |
Saturday 10th March 2018 11:38 am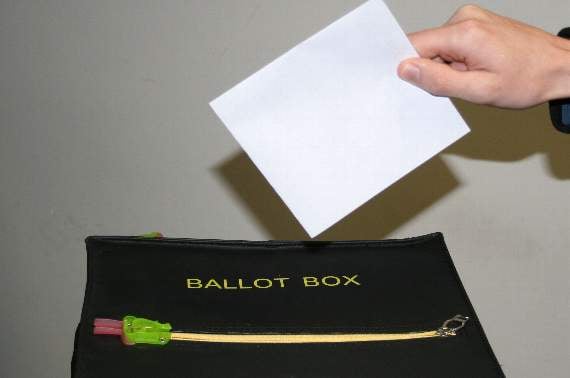 Subscribe newsletter
Subscribe to our email and get updates right in your inbox.
A NEW campaign to help prevent electoral fraud has been launched ahead of May's local elections by the Electoral Commission, with the support of Crimestoppers, the independent crime reporting charity, and the Cabinet Office.
The "Your vote is yours alone" campaign materials depict different types of electoral fraud offences taking place in a polling station or in someone's home as they complete their postal vote.
They are designed to empower voters to protect their vote and report any concerns about possible fraud to the charity Crimestoppers on 0800 555 111 or via their anonymous online form which can be found at website: crimestoppers-uk.org .
Local authorities have been provided with resources – including videos, posters and a leaflet – which they can use in their local areas.
Claire Bassett, Chief Executive of the Electoral Commission, said: "Whether you are voting in person at a polling station on May 3 or completing your postal vote at home, it's important your vote is yours alone.
"No one should feel pressured to vote a certain way. While proven cases of electoral fraud are rare, it remains a serious crime and those who commit it can be sentenced to time in prison."
Mark Hallas, Chief Executive of the charity Crimestoppers, said: "Our democracy has taken shape over centuries and all of us should be aware that a tiny minority of people may try to thwart the outcome for their own personal gain. Electoral fraud jeopardises our tradition of free and fair elections, which is why we are delighted to be involved in this important campaign.
"By highlighting the risks, we can ensure the public's trust in our country's electoral process is maintained. We urge people to contact our charity 100 per cent anonymously if they know of someone committing electoral fraud."
What constitutes electoral fraud is not always well understood by voters. For example, some people may not think that interfering with a relative's vote could be a criminal offence.
Previous research conducted on behalf of the Electoral Commission found that language barriers and a lack of awareness or understanding of how the UK's electoral system works can make people more vulnerable to electoral fraud. This research also suggested that these factors could disproportionately affect specific groups including women in particular communities.
The Commission says it is committed to overcoming this and to helping women, from all communities, to understand that it is their vote and their vote only. As part of this effort, posters and the leaflet have been translated in Punjabi, Urdu and Bengali.
All of the resources have been developed with support and advice from a number of local authorities who have experience of managing an increased risk of electoral fraud in their area.
Allegations of electoral fraud reported to the Electoral Commission by police forces across the UK show that in 2017:
• Police forces investigated 336 cases of alleged electoral fraud. Of these, 104 alleged cases related to voting offences and 36 related to registration offences.
• One allegation of personation in a polling station led to one successful prosecution and conviction.
• Two suspects accepted police cautions in relation to personation when voting by post and four suspects accepted cautions in relation to registration offences.
The Commission says it is continuing to work closely with Electoral Registration Officers (EROs) and Returning Officers (ROs) providing guidance and support to ensure that they have arrangements in place with their local police force to respond to any allegations of fraud. The Electoral Commission also works with the National Police Chiefs' Council to provide guidance and support to police forces. 
Comments
To leave a comment you need to create an account. |
All comments 0