Peter Craske: Remembered most for his humour, warmth and intelligence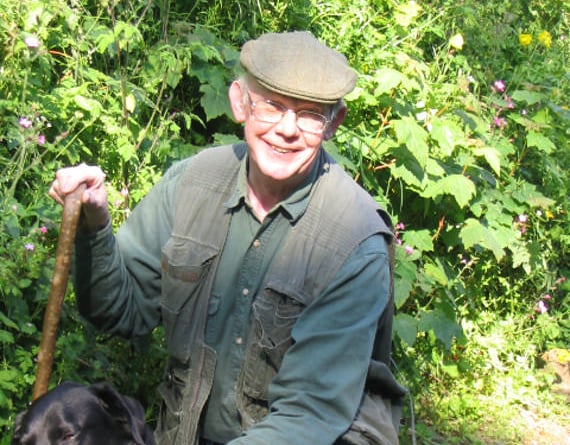 Peter Craske and Scrumpy in 2013.
()
Subscribe newsletter
Subscribe to our email and get updates right in your inbox.
PETER Craske was born in February 1942 in Exeter. He attended first Beaudesert Park School and then Eton, but returned to his great-aunt's home in Morchard Bishop at every opportunity.
His love for Devon would never dim, and after a lifetime of travelling, it was inevitable that he would return to the place he loved best.
He will almost certainly be remembered most for his humour, his warmth, and his intelligence.
Peter loved nothing better than making others laugh, and at this he was masterly. An extrovert to its extreme limits, he thrived on the company of others, on hearing and telling stories.
Peter's own story, though bookended by the joyous tranquility of Devon, was one of continuous travel.
He received his Ph.D. in American history at Trinity College, Cambridge. During his two years of research in the States on a Harkness Fellowship, he explored every corner of the country, putting more than 200,000 miles on a loaned car that was eventually returned "a complete wreck."
Awakened one night in this car by a thunderstorm in Washington's Olympic National Park, Peter switched on the radio and, to his amazement, tuned in to the BBC World Service, the signal coming in crystal-clear from nearly 5,000 miles away.
He decided at that moment to apply for work there at the end of his studies.
For seven years, Peter was a producer of educational programmes for children at the BBC, a job at which he would have happily stayed had he not fallen in love with an American.
He moved to the San Francisco Bay area, married his first wife Harriet, had two very tall sons, and worked in American public television for 20 years, followed by 10 years as a successful "professional pickpocket," raising money for local charities.
Upon retiring in 2003, he persuaded Deborah Clark to abandon California's warm climes and move with him to Devon, where they married.
Peter's "retirement" also saw him publish three award-winning collections of "Tarka Line Walks," issued free-of-charge and intended to increase traffic along the Tarka railway branch line.
The collections were later compiled into a popular book now in its second edition.
Peter's passion for walking was not a recent advent. While living in the States, he was a tireless explorer of the inhospitable rocks and canyons of the Southwest deserts.
To him, nature's beauty was a cathedral. He felt God's presence equally in church and out in Creation, and was never without his prayer book when venturing forth into the wild.
Peter was a devoted father and husband, unstinting with his love and generosity. He loved with a simplicity that was almost childlike in its purity—his family, many friends, dogs, books, trains and planes, the outdoors, travel, film, gardening, Devon—Peter loved life, and brought to it such tremendous energy and enthusiasm that the world shall seem less bright in his absence.
Peter is survived by his wife Deborah, sons James and John, and grandson Patrick.
A memorial service will be held on Thursday, February 8, at 2pm, at St Andrew's Church in South Tawton.
Comments
To leave a comment you need to create an account. |
All comments 0