North Tawton councillors unanimously oppose Wainhomes' plan for 100 more houses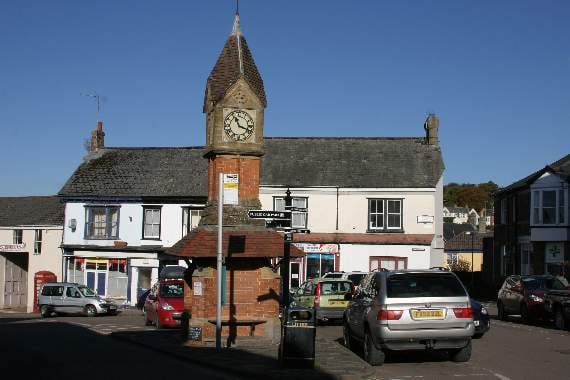 Subscribe newsletter
Subscribe to our email and get updates right in your inbox.
The decision was made at a recent meeting of the full council, which followed an extraordinary meeting of the council to hear about the developer Wainhomes' plans to expand the Batheway Fields estate with 100 residential dwellings, associated roads, footways, parking, landscaping and drainage.
The extraordinary meeting was attended by more than 100 local residents and there was fervant opposition to the plan.
North Tawton councillors, at their recent meeting, one-by-one, raised concerns and issues about the proposal, highlighting flaws with the application, areas that it did not meet planning criteria, areas where it did not comply with existing council policies, as well as concerns about almost every aspect of the plan.
There were concerns about parking, building on good agricultural land, traffic access and highway issues, non-compliance with the pending Neighbourhood Plan, screening issues, lack of infrastructure to accommodate more people in the town, lack of employment in the area and the fact no energy efficient homes were included in the plan.
There were concerns about both the applicants and consultants lack of knowledge and factual information contained within documentation submitted and the lack of prior consultation with the council.
Other concerns included out-of-date information and "sweeping statements" made with the documentation.
There was said to be a lack of "sustainability" and councillors said it did not comply with many planning policies.
It was also noted that the police had indicated a number of safety issues concerning the new plan.
One councillor said "you could drive a coach and horses through the application because there is so much wrong with it."
The decision to not support the application was carried unanimously.
Following the meeting, local resident Carol Hughes, who listened to the council make its decision, said: "This application for a further 100 houses at Batheway shows scant regard for North Tawton's emerging Neighbourhood Plan, and Wainhomes' disregard for a pre-application consultation with Devon Highways and the Police Authority speaks volumes.
"Wainhomes' record in dealing with legitimate complaints from residents in Phase 1 on this site offers little confidence in any future development by them in North Tawton.
"It was reassuring therefore that North Tawton Town Council voted unanimously to object to this proposal, citing policies in the Core Strategy to which this application does not conform."
Another local resident, Sue Knott, who was also present, told the "Courier": "It was encouraging to hear the compelling arguments from individual councillors as to why this development should not be given permission, and it's very clear, from the number and content of objections sent to West Devon Borough Council, that residents have looked carefully at this application and can see no benefit - in terms of sustainability alone - that this development could bring to our rural community."
West Devon Borough Council's planning committee will be discussing the application in March and will then make a decision on the application.
Comments
To leave a comment you need to create an account. |
All comments 0