Narrow roads, wide vehicles and an 'Adopt a Drain' idea discussed by Hittisleigh Parish Council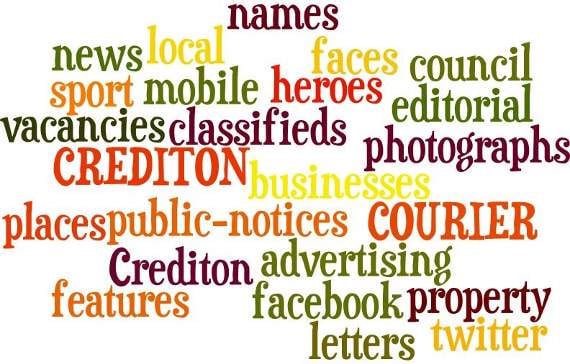 Subscribe newsletter
Subscribe to our email and get updates right in your inbox.
A NOVEL idea to go some way towards solving road problems during bad weather came at Hittisleigh's annual parish meeting when "Adopt A Drain" was suggested.
Richard Gard, chairman Hittisleigh Parish Council, commented that, being such a small parish Hittisleigh was aware it was fairly low on the priority list for roadworks.
"Doing something ourselves is probably the best option," he said. "So I propose the parish council encourages people to Adopt A Drain so that they keep an eye on what is near their homes.
"As the drain fills with mud and leaves, they can tell us. Ideally we should make a map of where drains are and where they go because Devon County Council has no record," said Cllr Gard.
Cllr Derek Coren, Mid Devon District Council member for the area, said Cheriton Bishop Parish Council had found many blocked drains when it was making a drains map.
Hittisleigh Parish Council has a Snow Warden and Road Warden. Cllr Gard thanked the Road Warden who had done much additional preparation to enable the recent resurfacing works in the parish. He also spoke of the problems.
In places the road was eight feet wide - so were some of the lorries delivering materials such as the chippings.
He said there had been "road closed" signs at both ends of the road which was more than a mile long but not for the road that joined part way along.
This gave rise to people driving in both directions meeting a big road surfacing lorry, which could not go back.
On another occasion where a lorry had gone off the road, it had deposited large lumps of mud along where the gang was about to tarmac.
One road worker had been using a leaf blower to remove the mud and then another came along and kicked each chunk of mud into the hedge all the way along.
He said there had seemed to be little co-ordination and did not seem to be anyone in charge. A local man had then cleared the ditches where they had got squashed and blocked.
One person observed that the roads have not got wider, but the vehicles servicing them have.
It was said that the county council should not "just push on regardless" it must be aware of how many miles of small rural roads there were in the county, roads that were too narrow to take the large road working vehicles.
At the annual parish council meeting that followed, Cllr Gard was re-elected chairman for a third term.
Comments
To leave a comment you need to create an account. |
All comments 0