Jake from Coleford near Crediton to speak at TEDx event on Friday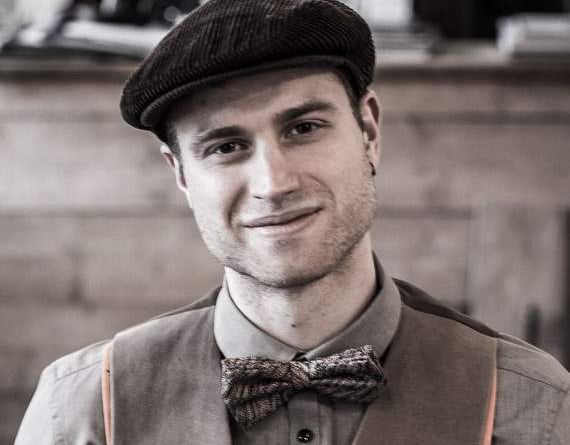 Jake Cole, from Coleford, who will be talking about his life experience today.
Subscribe newsletter
Subscribe to our email and get updates right in your inbox.
WITH the young royals raising awareness for mental health with their popular "Heads Together" campaign, mental well-being is high on the media and nation's agenda.
Coinciding with Mental Health Awareness Week (May 8 to 14), a man from Coleford will tomorrow, Friday, May 12, be speaking publicly about his own, personal mental health battle.
Titled "Drumming Out Depression. Your Tool For Smashing Life," Jake Cole (25), will openly share his story of drink, drugs, depression, poor mental health and criminal convictions at a TEDx talk, a showcase for speakers presenting great, well-informed ideas, in The Barn Cinema, Totnes.
Jake told the "Courier": "During my talk I'll tell how I turned my life around through learning how to meet my psychological needs, pursuing my hobby of playing drums, taking bands on epic international tours and developing successful businesses.
"At the age of 24, I went on to create a transformational online course, "The Daily Happiness Program", to help others live a life that truly excites them.
"They say my generation has never had it so easy with iPhones, social media and everything online at our fingertips.
"What I've found is I've also never felt so disconnected, alone and trapped, especially in my younger teens.
"True, things are more accessible nowadays but there's a price we're paying that our parents never knew of - uber stressed out, constant feelings of not being good enough and feeling like my life wasn't up to scratch, that I wasn't up to scratch.
"I spent ages trapped, distraught with no hope and what felt like no future even though they say the world is your oyster...if only I could've seen it.
"Happily I've turned the corner now and I'm super passionate about helping my generation see there's another way and that you can follow your dreams, or even find a dream if you're in the place I was.
"I want compassion, kindness and well-being to be viewed as success, to be trendy and mainstream, to be in the newspapers and on the TV screens."
Growing up, Jake said he faced quite a few challenges - no money; his father drank too much and his life was stressful.
He continued: "I got involved with drink and drugs at a very early age and had a criminal record before I reached adulthood. 
"Before I even had a full licence, I crashed a friend's car whilst drunk, almost killing us both. I badly bruised his neck and broke my collarbone.   
"Having reached this low point, I came across Eckhart Tolle's ground-breaking book, 'The Power of Now,' which started a journey of huge personal growth.
Years of research and exploration later, Jake developed his daily happiness programme.
He says he is proud to be helping others improve their happiness and well-being and live a great life. 
Comments
To leave a comment you need to create an account. |
All comments 0