It's almost showtime for Crediton CODS!
Monday 2nd August 2021 5:28 am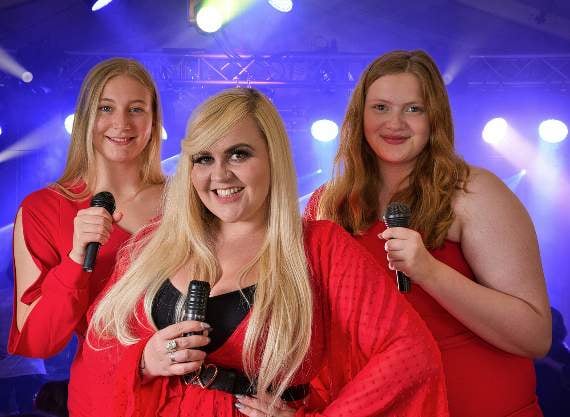 Subscribe newsletter
Subscribe to our email and get updates right in your inbox.
WHEN I started this journey with the cast in November 2019 who could have imagined the events that were to become part and parcel of our daily lives during the next 21 months.
But we are nearly there and at the time of writing this article two weeks from opening night I am pleased to report that there are less than 200 tickets left to sell before CODS has full houses for every performance.
Are you not sure what I'm talking about?
Any tickets remaining are priced at £15 for adults, £12.50 for concessions and £10 for under 16s and can be ordered through me at: [email protected] or by visiting our website: www.codsonline.com and following the Box Office link.
How can we get our production to performance so quickly you may ask. That is because Steph Morgan, CODS chairman, and I have read through pages and pages of guidance during the pandemic and have been able to guide the cast through what they have been able to do but more importantly what they have been unable to do.
The positivity of the cast, despite two cancellations has remained total and this desire to give you all an excellent evenings entertainment at the earliest opportunity has driven them to attend rehearsals via Zoom, then rehearsals with social distancing, moving on the spot and no singing (an interesting concept for a musical), to at last being allowed to properly rehearse even though safety measures were still in place.
Do you want to be reassured that we are taking this seriously? The following has been posted on our website:
CODS have worked hard to make sure your evening's entertainment is both enjoyable and safe. We've introduced new measures to keep all our cast, audience, and our crew as safe as possible and would encourage you to check our website before your visit!
Increased ventilation - during the performances, we will have our doors and windows open to increase airflow as much as possible.
Limited seating - we've made the decision to go with two thirds of what we usually would have for our sell out performances to minimise the numbers in the venue.
Hand sanitiser stations - these will be present on-site, so please do use them wherever possible.
Extra toilet facilities - we will have self-contained WCs which will be cleaned regularly, stationed outside for the audience. The cast and crew will use separate facilities backstage. The outside WCs do have a couple of steps, so if you do need to be directed to an accessible toilet with no steps, please speak to a member of the Front of House team.
Mask usage - if you would like to wear a mask, please feel free to do so.
Stage - for those used to the CODS shows, you might notice the layout is different this year! Instead of performing "in the round", we have a more traditional format to make sure our cast are far enough away from our audience members.
Exits and entrances - our audience, cast and crew will all have separate entrances/exits to reduce contact through traffic.
Band separation - this year, our band are tucked away in a room separated from the cast and backstage crew, with the music fed through to us all with some technical wizardry!
Backstage space - you will notice that there is no foyer for the audience this year. We have enabled this area to be used as cast/backstage space to avoid congregation in the corridor, and we have utilised the gym as a changing room for the ladies to increase the space available for the cast changes.
Congratulations - much as we love to socialise with our supporters after the show and hear how much you enjoyed the evening's performance, on this occasion we unfortunately can't invite you into the bar area or mingle with you in the auditorium. This year, please arrange to meet those you've come to watch outside following the evening's entertainment.
During rehearsals, our cast have been completing lateral flow tests and temperature checks. Those involved in the show this evening have completed a lateral flow test prior to performing.
We hope that you enjoy the performance. The past year has been very hard on so many, so for the next few hours, sit back and relax and let us entertain you! 
Please do not attend the evening's performance if you feel at all unwell. We must all do our part to protect one another. 
Each of us has come through these times with differing thoughts but although I am delighted to have my first chance of directing a CODS musical I want to reassure each and every one of you that every step of our journey has been as carefully planned as possible by the committee.
Of course if you are an entertainer you want the lights, music and action and now is the time to show the offering we have.
For those of you attending I can assure you that after all the doom and gloom of the past months you will not be disappointed. A reminder that we have introduced unreserved seating this year so you do need to get to QE early to grab the best seats!
Do I need to tell you anything about the storyline or the incredible individuals in the cast or the supporting cast who work behind the scenes and you never see. Not really because when you are on your feet at the end of the show applauding the performance you have just witnessed you will realise that they are all "Fabulous Baby".
Comments
To leave a comment you need to create an account. |
All comments 0