Gold for West Devon and South Hams
Wednesday 23rd March 2022 12:30 pm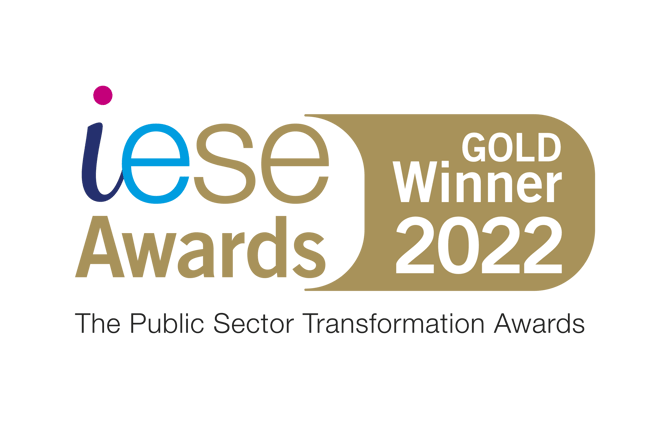 West Devon Borough Council and South Hams District Council have won Gold at the iESE Public Sector Transformation Awards 2022.
( iESE )
Subscribe newsletter
Subscribe to our email and get updates right in your inbox.
iESE is an organisation created by local authorities as a shared resource to bring transformation and service improvements to local authorities across the UK.
This year at iESE's annual award ceremony, which is judged by an international team and compared to public sector initiatives around the world, South Hams District Council and West Devon Borough Council were the winners of the Gold award for their Big Picture Transformation.
This award was for a specific innovative technology project which the Councils had undertaken.
The project created not just financial savings for the Councils, but has also enabled the Councils to respond to the needs of the customer like never before.
The project involved installing a piece of software, called Liberty Create, produced by a company called Netcall.
The software enables the Councils to produce web forms, processes, and back office systems very quickly without the need for experienced software engineers to write detailed code.
Thanks to the Liberty Create software and the team's innovative approach, South Hams and West Devon only spent £100,000 on processing the grants, which meant that £400,000 of the funding could be used elsewhere to support the Covid response.
Cllr Chris Edmonds, West Devon Borough Councils Lead Member for Resource and Performance said: "The platform enabled the Council to respond immediately when we were required to issue much needed grants to local businesses during the pandemic.
"There is no doubt that it saved us time and money, but also helped us to respond to the needs of the business community when they needed us most.
"Liberty Create underpins our digital ambitions to deliver more services entirely electronically and we are really impressed with the improvements we have made."
In total the Councils' has now built more than 90 processes within the Liberty Create platform, which collectively have been started over 100,000 times.  More than 75 per cent of customers can self-serve and more than 25,000 requests have been handled through the new software in the last year rather than over the phone.
This includes interactions such as reporting fly-tipping, general enquiries, paying for parking permits, applying for household support and temporary event notices.
Moving forward the project team is now looking to expand the project and use the system in other areas of council work.
The Councils' digital ambition is that staff is able to concentrate on their role in delivering good quality services to customers, rather than being hindered by broken processes, outdated or slow technology.  This in turn will provide customers with much better service, enabling those who can self-serve through the website to do so quickly and effectively and releasing staff to help those who are less digitally able.
Comments
To leave a comment you need to create an account. |
All comments 0