Georgiana Buller of Downes featured in new book 'Devon Women in Public and Professional Life, 1900-1950'
By 
Alan Quick
  |   Editorial Manager/Photojournalist   |
Saturday 16th October 2021 9:03 am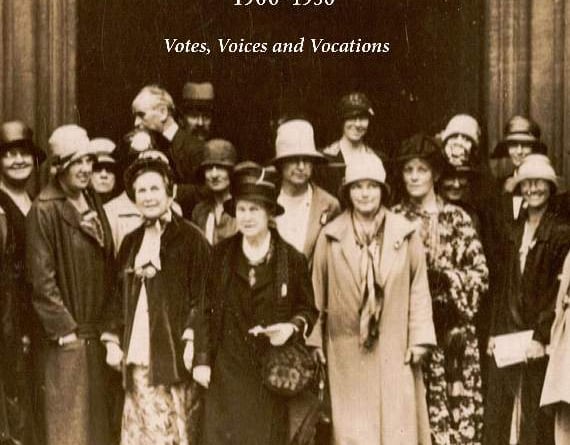 The cover of 'Devon Women in Public and Professional Life, 1900-1950'.
Subscribe newsletter
Subscribe to our email and get updates right in your inbox.
DAME Georgiana Buller of Downes, best known for her role in the foundation of St Loye's College in Exeter, a pioneering regional centre for the training and rehabilitation of people with physical disabilities, has been featured in a new book about women who changed life in Devon between the wars.
"Devon Women in Public and Professional Life, 1900-1950" includes a chapter about Georgiana, the daughter of General Sir Redvers Buller, who was born at Downes in 1883.
Redvers Buller had married the widow of a fellow officer, and Georgiana grew up at Downes and in London with a family of older stepsisters and brothers.
Although she was Sir Redvers' only daughter, the house was entailed on male heirs only, so she could not inherit it. On her father's death in 1908 she and her mother had to move out.
They settled in Newton House in Newton St Cyres, recently rebuilt by its owners, the Quicke family, and it was during her time there that Georgiana and her mother first became involved in the Red Cross movement.
When war broke out Georgiana Buller, as a Red Cross Divisional Director, rapidly organised and then ran the Exeter War Hospitals for sick and injured soldiers.
Her dedication and tenacity made a success of the war hospitals, which treated more than 35,000 soldiers between 1914 and 1919, but it was at the cost of her own health and it was several years before she was active again.
By the mid-1920s her mother had moved away and she set up her own home in Exeter from which she oversaw the development first of the Princess Elizabeth Orthopaedic Hospital, and later of St Loye's College.
The book provides new information about Georgiana's life outside these great ventures both of which she undertook with vigour and determination.
At the end of the 1920s, once the Princess Elizabeth Orthopaedic Hospital was open, she became one of the first women magistrates.
She took a particular interest in the juvenile courts and the probation service.
She encouraged the growth of youth organisations to help young people become "active, adventurous and full of energy" and opposed corporal punishment.
Georgiana was always interested in hospital services. She spoke up for patients at the Royal Devon and Exeter Hospital, urging the governors to enquire into the way patients were being assessed over what they needed to pay. (This was before the time of the NHS and free hospital treatment.)
When the NHS was founded in 1948 she became a member of the Exeter and District Hospital Management Committee and began the long fight to get a new hospital building to replace the ageing complex on Southernhay.
Reflecting on her long career she spoke of it as a series of efforts to make reality out of her visions, her "castles in the air". She did more than most to achieve change for her fellow citizens.
Comments
To leave a comment you need to create an account. |
All comments 0